At Infinite Possibilities Counseling, we have many experienced therapists with a variety of specialties and experiences. Asher works closely with each clinician to help facilitate growth and education so that all of our therapists are competent in the fields of sexuality and gender. Each clinician has their own fee structure. If you need a lower cost clinician, please inquire. We may have a clinician to meet your needs.
Kelly Klene, LCSW, CCTS-I, EMDR (She/Her/Hers)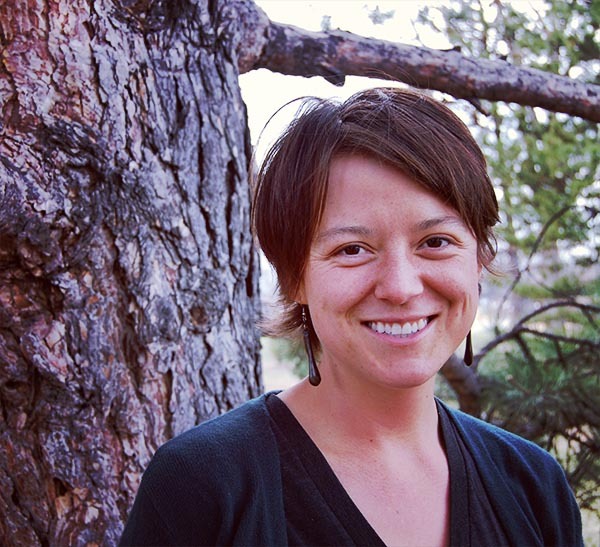 Kelly Klene is a therapist with a passion for working with folks who are experiencing questions or seeking support around gender, sexuality, and life transitions. Because she knows life transitions can often be challenging, Kelly also has expertise in how we heal from trauma. Kelly worked in social work for eight years prior to receiving her Master's in Social Work from the University of Denver in 2017.
Kelly has experience working with people of all ages, from very young children to older adults. Kelly uses facets of multiple therapy modalities to assist her clients. These modalities include EMDR, cognitive behavioral therapy, solution focused brief therapy, trauma focused cognitive behavioral therapy, narrative therapy, and play therapy. Kelly believes that, with compassion, understanding, and unconditional acceptance, people are able to heal and move forward in their lives.
Kelly is NOT accepting new clients at this time.
Lou Ashcraft, MA, LPCC, MFTC (He/Him/His)

Lou joins Infinite Possibilities Counseling with a Masters of Couples and Family Therapy from the University of Colorado at Denver. As a transgender and queer man, Lou is passionate about working with the queer community. His experience includes working with clients exploring or struggling with sexual orientation and gender transition. Lou believes all identities are important and encourages clients to bring all parts of themselves into session. He views the therapeutic process as most successful when both he and his clients show up as their whole selves in treatment.
Lou is passionate about working with individuals and all relationship structures, including polyamory and ethical non-monogamy. He draws on a variety of theoretical orientations, using a holistic approach with a recognition that each client requires a treatment plan tailored specifically to their needs. His support is friendly, knowledgeable, and down to earth. Lou's goal in treatment is to help each client meet the goals that they set forth for themselves, while providing a safe environment free from judgment.
Lou provides telehealth therapy only and is accepting new clients at this time.